Spotlight on schools...Holytown Primary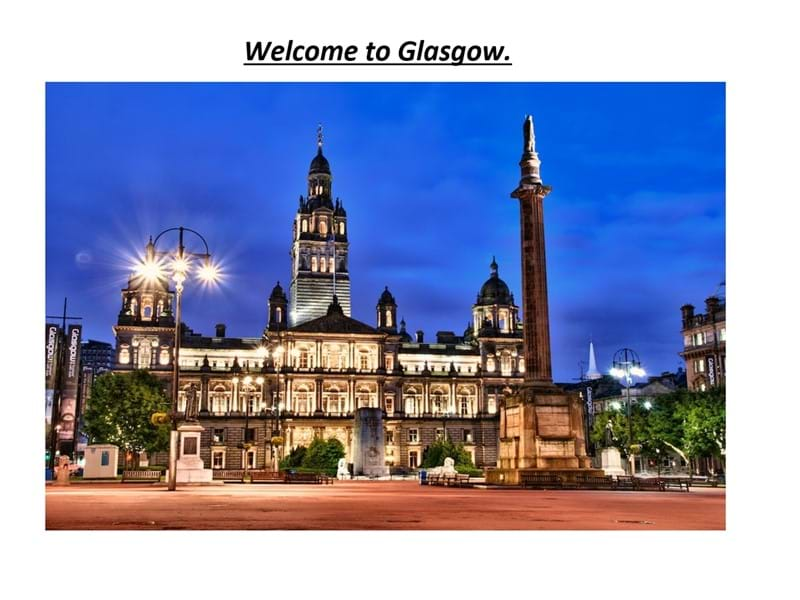 As the Learning Through Football tool expands with the addition of our new language and culture-based resources, we're delighted to see continued growth in the number of teachers and parents taking advantage of the free-to-use tool which is creating a buzz within the online teaching community.
One of the teachers who is enjoying the diverse range of activities as part of Glasgow's UEFA EURO 2020 legacy is Miss Cornelius and the pupils of Holytown Primary School in Motherwell.
The Primary 7 teacher said: "I came across the Learning Through Football hashtag on Twitter. I had been researching football activities for the class as I wanted to find fun ways of engaging the children online as I know football is a common interest with a majority of my pupils."
⚽️Fabulous facts on Hampden Stadium summarised in his own words. This was written by a young boy who hopes to play a match at Hampden in the future⚽️what a great aspiration to have🙌🏽! @HolytownPS @MrsLAlcorn @UEFAEUROS2020 @EurosCountdown @ScotlandNT pic.twitter.com/wIOj4WBlE8

— Miss Cornelius- Primary 7 (@MissCornelius2) January 21, 2021
Read more: Hampden Park by Lewis Duns 
The UEFA EURO 2020 themed projects have already proven to be a big hit with the class; from those with little previous knowledge of the sport to the school's aspiring Hampden heroes. The excitement amplified by Scotland's qualification for the tournament has provided a platform for Miss Cornelius to incorporate football studies across a number of disciplines.
In recent weeks, students have channelled their passion to write about the national stadium and even calculate distances to the other host cities which are a little further from home.
Miss Cornelius added: "The children all seemed really keen and excited to complete their numeracy and literacy tasks through football. We have been having great fun and even held a UEFA EUROs themed day for our live lesson".
This weeks maths focus is on 'time durations'. For this we are calculating the time duration and distances between all of the hosting cities for the UEFA EUROS. I am blown away with the creativity ⚽️ @MrsLAlcorn @HolytownPS @ScotlandNT @GlasgowEURO2020 @EURO2020 @ScottishFA pic.twitter.com/SG8GJdt9sF

— Miss Cornelius- Primary 7 (@MissCornelius2) January 25, 2021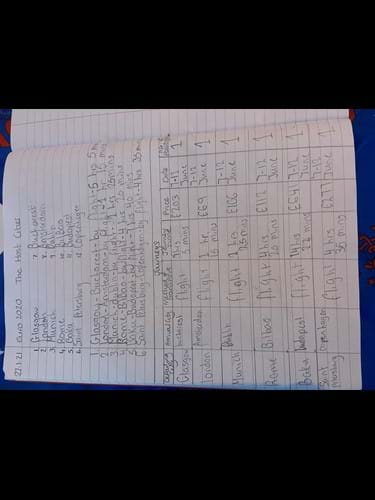 Whilst the pupils are developing a greater understanding of the sport, they're also simultaneously expanding their knowledge across a range of subjects through the fun and interactive learning activities. Miss Cornelius is one of many teachers experiencing benefits of the cross-curricular links between project ideas.
She explained: "Not only is it improving their historical knowledge and written literacy skills but it is providing the opportunity for children to improve their digital literacy skills as they are researching information, creating fact files and power points which also allows them to showcase their creativity. Along with that, they are learning a wide range of technology skills by analysing football action shots, writing captions, creating sound tracks and design tasks. It is also providing the opportunity for the children to investigate and research historical events related to Glasgow".
Our football quiz was a success!⚽️⚽️ We also discussed facts we know about football and things we would like to learn🙌🏽#learningthroughfootball ⚽️⚽️@HolytownPS @MrsLAlcorn pic.twitter.com/i2eqJL24e8

— Miss Cornelius- Primary 7 (@MissCornelius2) January 27, 2021
Read more: Football Injuries by Ellie Jack
When gauging the class' interest in the projects, the primary school class indicated that they were keen to take part in additional football projects and even suggested some potential topics, which included taking a deeper look at how the sport has evolved over the years. The pupils also provided feedback on some of their favourite activities to date; with researching the weather effects on players, pitches and fans identified as one of the preferred subjects, alongside designing a new UEFA EURO 2020 logo for Glasgow.
Some new logo designs for the @GlasgowEURO2020 @EURO2020 #learningthroughfootball @HolytownPS @MrsLAlcorn pic.twitter.com/hap3LDNKOS

— Miss Cornelius- Primary 7 (@MissCornelius2) January 28, 2021
The Holytown Primary School teacher also hints that staff members are not alone in singing the praise of the Learning Through Football resources. Home schooling parents across the nation are uncovering the advantages of captivating children through football, which has resulted in youngsters taking greater responsibility for their own lessons.
Miss Cornelius explained: "I think Learning Through Football will help with some children's home schooling as all the children are fully engaged in the football themed activities as this is an interest of the majority and it is something new for them. Over the past three weeks the topic has been encouraging a lot of self-discipline and independence as children are actively completing these tasks with less parental prompting. It involves interdisciplinary learning that is meaningful and relevant for the children. They are all engaging in the tasks at home and counting down the days until the EUROs".
One of the #learningthroughfootball tasks was so research facts about one of the hosting cities. This boy chose London and has prepared some great slides with images. @HolytownPS @MrsLAlcorn @ScottishFA @GlasgowEURO2020 🙌🏽🏙 pic.twitter.com/lkadz8XDS4

— Miss Cornelius- Primary 7 (@MissCornelius2) February 2, 2021
Read more: Glasgow Leaflet by Andrew Stark
Since discovering the resources, Miss Cornelius has become a strong advocate for our digital teaching tool which has recently been expanded to satisfy growing demand. In addition to over 40 project ideas connected to the Curriculum for Excellence, teachers and parents can now access free language and culture-based activities which will develop an understanding of European cultures.
Speaking about the growing value of the tool, Miss Cornelius expressed: "As a teaching professional I am very impressed with the planning and availability of the resources. They are relevant and stimulating activities that provide enjoyable learning experiences for all children whilst embedding a wide range of activities across the curriculum allowing for depth and progression as well as enjoyment."
Some more great tasks rom @HolytownPS #learningthroughfootball @GlasgowEURO2020 @EURO2020 @UrsMcFar @MrsLAlcorn see you all at 13:15 for our Euros quiz Room 11⚽️ pic.twitter.com/8dQ8ZVhhsv— Miss Cornelius- Primary 7 (@MissCornelius2) January 27, 2021
EURO 2020 LEGACY
For project ideas and inspiration, remember to search for the hashtag on Twitter! We encourage all teachers, parents and guardians to continue collaborating and sharing their work on social media by using #LearningThroughFootball, #EURO2020 and tagging @GlasgowEURO2020.
Games hosted at Hampden Park in 2021
Glasgow's UEFA EURO 2020 Fixtures
Monday 14 June
Scotland 0-2 Czech Republic
Friday 18 June
CROATIA 1-1 CZECH REPUBLIC
Tuesday 22 June
Croatia 3-1 Scotland
Tuesday 29 June
Sweden 1-2 Ukraine (AET)
Download the UEFA EURO 2020 App