Former Scotland internationals and broadcast stars unite in their support for Learning Through Football resources.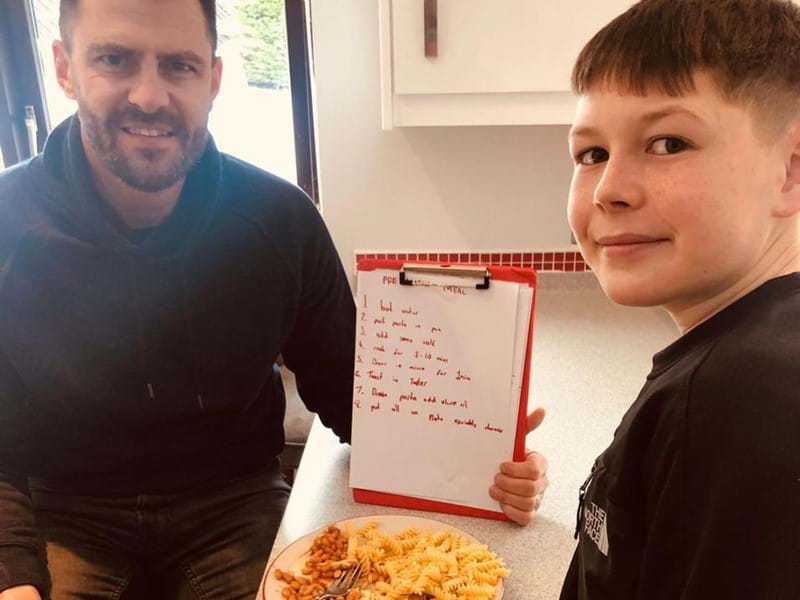 With less than 100-days to go until UEFA EURO 2020 kicks off in Glasgow, key figures within Scottish football media have put their trust in our range of UEFA European Championship themed activities which are keeping the youngest generation of the Tartan Army galvanised in their school studies.
As the pre-tournament anticipation accelerates, teachers and home-schooling parents are turning to the Learning Through Football resources which have placed football at the heart of lessons in classrooms, bedroom desks and even dining room tables across the nation.
Famous faces of Scottish sport, from former Scotland internationals Julie Fleeting and Steven Thompson, to national broadcaster Sheelagh McLaren, have recently united to share their children's work on Twitter via the hashtag #LearningThroughFootball in the hope that it will inspire likeminded parents.
Julie Fleeting
As a member of a family steeped in Scottish football history, it's safe to assume that the national game is one of the major talking points in Julie Fleeting's home.
Through her role as a PE teacher, Julie sees the power of sport on a daily basis, and since Scotland's qualification for the competition, she has become a strong advocate for the resources which are ensuring that football has a positive impact on the next generation of her own family.
A great home schooling afternoon with my girls designing a fun, cross curricular and engaging competition for themselves and their cousins. Parents and teachers can click on the link below for free resources. #LearningThroughFootball https://t.co/bbyStuL29S

— Julie Fleeting MBE (@joolzfleeting) February 6, 2021
With a staggering 121 international caps to her name, Julie's Scotland career provided a gateway to Europe as she proudly represented her country across the continent.
Aided by our social studies set of teaching resources, Julie recently engaged her daughters and wider family in research into the capital cities of countries that will compete in this summer's competition.
In addition to learning about flags and populations, the project can also help children build an understanding of different languages and cultures across Europe.
February 6, 2021
The colourful and creative designs even caught the eye of Scotland youth international Billy Gilmour who shared his admiration for the posters.
Love it 👏🏻👏🏻👏🏻

— Billy Gilmour (@billygilmourrr) February 6, 2021
Steven Thompson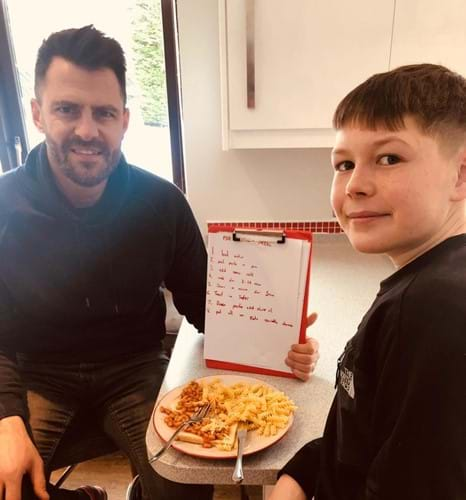 Steven Thomson is another former Scotland striker who is keen to highlight the off-field opportunities that exist within football and the wider sporting environment. Steven explained:
"The Learning Through Football tool is a brilliant way to engage young children with the sport. There are so many disciplines other than being a player that make the football industry the success that it is, so it's great to introduce kids to these avenues at such a young age."
Chefs and dietitians are just two of the key roles that international squads rely on to ensure they are fuelled and ready to compete at the peak of their game. Through our free-to-use online health and wellbeing resources, students have gained insight into the importance of eating routines during tournament football.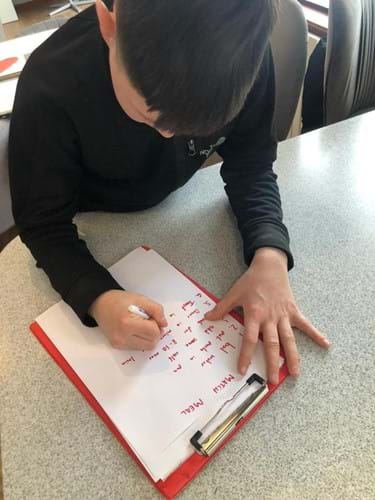 "I think everyone has found this lockdown particularly difficult but having online resources that are so easily accessible and really engaging has helped us parents. One of the tasks is learning about pre-match meals, so I enjoyed sharing my go-to meal from my playing days with my son – the good old pasta, beans and toast combination!" Steven said.
"As we look forward to celebrating such a historic year in Scottish football, this is a great initiative to get kids excited about the tournament in an educational way."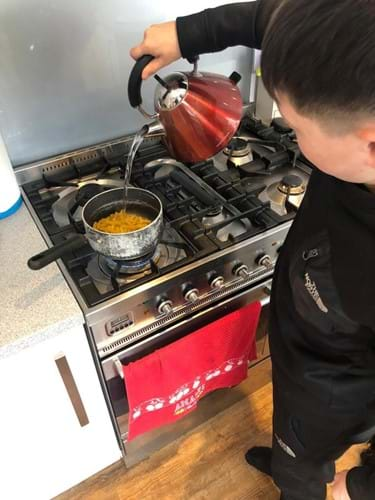 Sheelagh McLaren
Writing match reports and re-enacting Steve Clarke's post-match press conference from that memorable night in Belgrade have become two of the most favoured activities for pupils using our resources.
For Sports Presenter Sheelagh McLaren, it has also provided her son with a glimpse into her day job. Keen for him to hone his writing and literacy skills, she set a challenge to research and analyse the player which he deemed as the 'Greatest of all time'.
Home schooling with a bit of help from football today 😁 ⚽️Everyone's happy! #learningthroughfootball https://t.co/XFeNLYem3W pic.twitter.com/hqPxSmhNbf

— Sheelagh McLaren (@sheelaghmclaren) February 11, 2021
Sheelagh said: "We've had a great time using the Learning Through Football educational tool. Not only are there so many different topics to pick from, but they are genuinely fun and encourage kids to think about football from a different perspective.
"My son is completely obsessed with football – so it's the easiest it's been to get him to do any schoolwork. We've started by looking at who he thinks is the greatest player of all time, and he's picked Cristiano Ronaldo - mainly due to his love of acrobatic goals!
"We all can't wait until UEFA EURO 2020 gets underway and finally seeing Scotland perform at a major tournament, so this is a great way to make young children feel involved and get excited about the finals."
Learning Through Football - for everyone
Check out our free, digital, educational resources in our Learning Through Football section of the website. 
For project ideas and inspiration, search for the hashtag #LearningThroughFootball on Twitter.
We encourage all teachers, parents and guardians to continue collaborating and sharing their work on social media by using #LearningThroughFootball, #EURO2020 and tagging @GlasgowEURO2020.
Games to be hosted at Hampden Park in 2021
Glasgow's UEFA EURO 2020 Fixtures
Monday 14 June
Scotland VS Czech Republic
Friday 18 June
CROATIA VS CZECH REPUBLIC
Tuesday 22 June
Croatia VS Scotland
Tuesday 29 June
ROUND OF 16 MATCH
Download the UEFA EURO 2020 App