Full time at UEFA EURO Glasgow 2020 Fan Zone after 31 days of football, physical activity and culture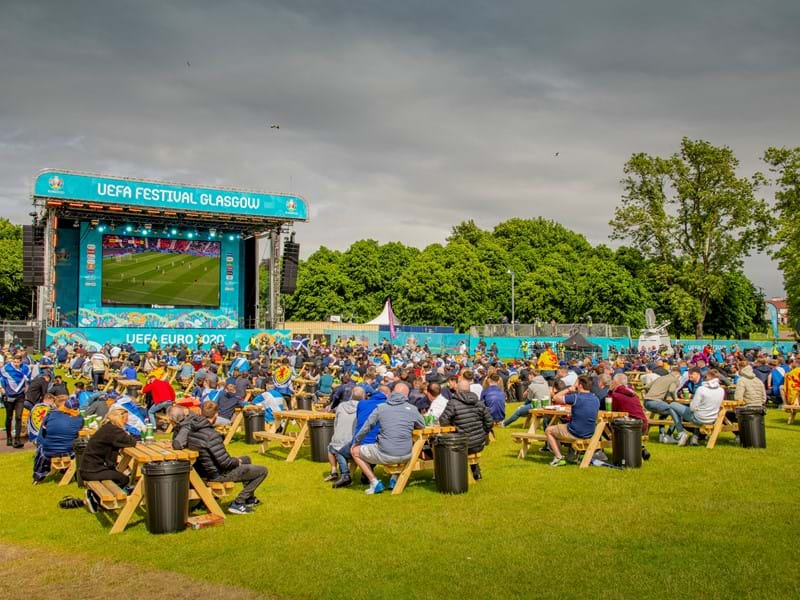 A month of fabulous footballing action, family-friendly sporting activity and brilliant live entertainment came to a close last night at the UEFA EURO Glasgow 2020 Fan Zone, after 45 screened matches, 231 hours of free physical activity and 87 incredible cultural events.
For the duration of the UEFA EURO 2020 tournament - 31 days - 61 sessions were hosted on Glasgow Green, with thousands soaking up the atmosphere in a safe environment.
Fans gathered on the Green for the last time yesterday evening to watch Italy defeat England in a thrilling EURO 2020 final match.
Legendary local band Colonel Mustard & The Dijon 5 brought the Fan Zone's fantastic bill of live entertainment to a close earlier in the afternoon, serving their unrivalled energy and feel-good spirit to the audience.
It was a full house at the Fan Zone for Scotland matches and there were activities for all on offer including Play Your Game come and try sport sessions. A free multi-sport pitch put on a variety of sports including football, rugby, badminton, tennis and volleyball, while the mini-pitch five-a-side saw little ones and adults alike put their skills to the test.
Visitors to the mini pitch ranged from a two-year-old mini kickers to walking footballers in their 80s. 1000 primary school pupils from eight nearby schools and 1500 young players from 22 grassroots football clubs across the city attended the pitch to get involved in the EURO 2020 fun.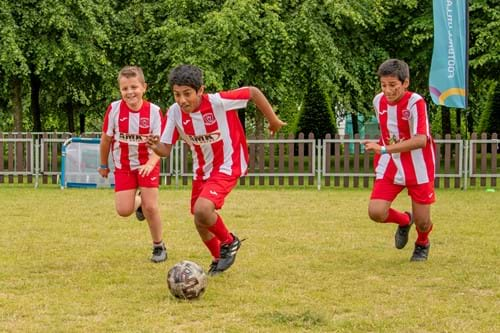 The Fan Zone also marked a welcome return for live entertainment in the city, showcasing the breadth of Glasgow and Scotland's cultural talent over the course of 87 cultural performances.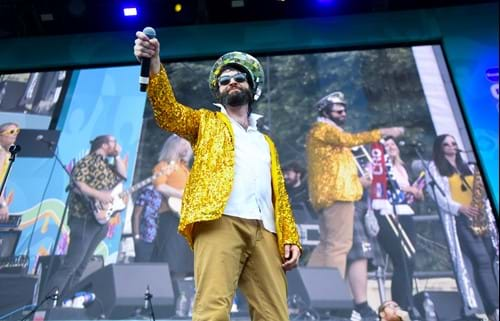 A total of 312 artists and performers had the chance to return to what they do best, putting on 184 hours of largely free cultural content for more than 10,000 attendees.
Highlights included show-stopping evenings with Celtic Connections and Glasgow Jazz Festival and a fun-filled night showcasing the best of the Scottish drag scene - Queens on the Green, which even played host to a Fan Zone proposal.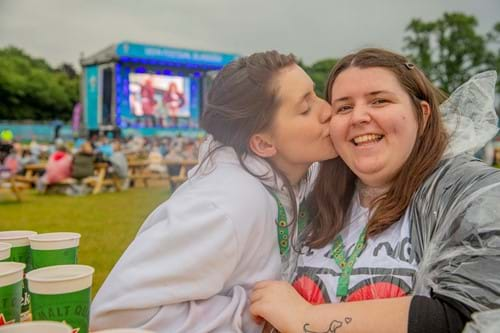 Councillor David McDonald, Chair of Glasgow Life and Depute Leader of Glasgow City Council, said:
"The UEFA EURO 2020 Fan Zone at Glasgow Green has been a vibrant hub of activity in recent weeks, giving the city the chance to mark the staging of the tournament and be part of the celebrations taking place across Europe.
"It's been an unforgettable 31 days, featuring everything from free sporting activities to music, dance, cinema and more, all in a safe environment. We've been able to showcase the best that Glasgow and Scotland have to offer and it's been fantastic to see so many people embracing the EURO spirit and having the chance to come together safely on Glasgow Green once more."
Glasgow also lived up to its name as one of the world's friendliest cities, with 315 Host City volunteers providing a warm welcome to Fan Zone visitors. Official mascot Skillzy was also a regular visitor to the Green, surprising families with afternoon meet and greet sessions.
Games hosted at Hampden Park in 2021
Glasgow's UEFA EURO 2020 Fixtures
Monday 14 June
Scotland 0-2 Czech Republic
Friday 18 June
CROATIA 1-1 CZECH REPUBLIC
Tuesday 22 June
Croatia 3-1 Scotland
Tuesday 29 June
Sweden 1-2 Ukraine (AET)
Download the UEFA EURO 2020 App