Memory Makers #2 - the people helping to create Football Memories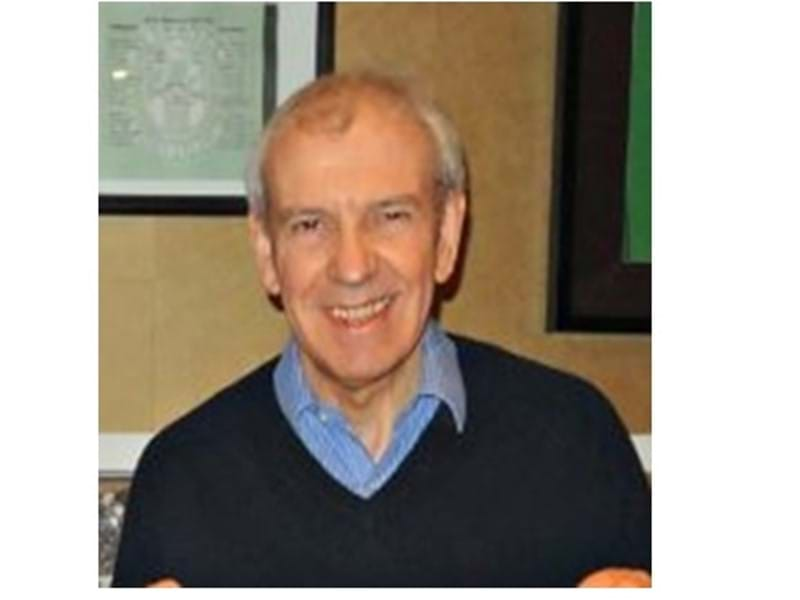 It was as if time stood still and the rain halted in mid-air as Zinedine Zidane composed himself in front of Hampden Park's East stand at the 2002 UEFA Champions League final; finessing a shot which is now described as the competition's "most beautiful goal".
One of the 50,499 in attendance on that damp May evening in Glasgow's Southside was Football Memories volunteer Gordon McCreath who has experienced his fair share of historic moments at Scotland's national stadium.
From the glitz and glamour of European finals to the galvanising nature of the Scottish Junior Cup, this summer's UEFA European Championship is set to add a new chapter to Gordon's greatest Hampden Park memories - moments which he regularly recollects with group members of the 'Medda Memories' football reminiscence club.
From a young age, the prospect of watching European titans under the floodlights particularly appealed to the Committee Member of the Irvine Meadow Wednesday Club. Gordon explained: "I have always been attracted to the European competitions, so my first trip to Tannadice to see Dundee United thrash Borussia Mönchengladbach 5-0 was one of many special nights there."
"I've been lucky enough to watch some of the world's greatest players of the past and present including Maradona, Beckenbauer, Cruyff, Eusebio, Ronaldinho, Messi, Platini, Baggio and, of course, Law, Baxter and Dalglish."
Whilst he has witnessed European legends grace the field at stadia across the nation, Gordon's earliest football memories originate closer to home at his local junior club, Irvine Meadow.
He recalls: "My earliest football memory is rooted in my grandparents' garden. My Nana and Papa lived at the opposite end of town from Meadow Park and in those days, back in the 1950s, Meadow used to attract big crowds to Scottish Cup matches. From the garden, we could hear the cheers when the Medda scored. I can remember playing in the garden, hearing the cheer in the distance, and saying - there's another goal for Meadow!"
Gordon spent many Saturday afternoons at Meadow Park and following the club across the West of Scotland, which included trips to Hampden to see his club lift the coveted Scottish Junior Cup in 1963 and 1973. Over the years, Gordon took a more active role with the North Ayrshire side and helped set up a community club to get more fans like him involved.
Gordon outlines: "I became a director of the newly-founded Irvine Meadow Community Club in 2016 and we discussed ways of getting the club and locals more involved with each other, so I offered to set up a Meadow history group – Medda Memories."
"I hoped to meet once a month and have maybe six to 12 members. We had over 30 attendees at our first meeting!"
"I interviewed Iain McQueen, a former Meadow manager and member of the Scottish Junior FA. We then had a Q&A session with the audience, and it was clear that these 30 individuals treasured that kind of entertainment and involvement. Iain was superb, but we then had the problem of - how do we follow that?"
As interest in the group flourished, Gordon continued to welcome a series of guests from across the junior and senior Scottish football landscape.
He explained: "The standouts for me were Eric Morris, one of the 1973 Scottish Cup-winning team, and Billy McPike who scored 82 goals in the 1963/64 season. From senior football we welcomed Jim McCalliog, Jim Fleeting and Archie Knox, who all attracted an audience of more than 50 people. I was delighted that several of our members also agreed to be guest speakers, including ex-Meadow players Robert Smallwood and Hughie Strain."
"It gives me the chance to meet and talk with so many wonderful people, ex-players and officials, not only of Irvine meadow, but of other clubs, too."
Prior to lockdown, the Medda Memories group established itself as a staple of the week for fans of Meadow and rival clubs alike, who even enjoyed trips to Hampden, Ibrox and Rugby Park as part of the sessions.
Gordon expands: "We had started getting regular visits from a local care home and have even welcomed several fans of Irvine Victoria and Kilwinning Rangers, which is also pleasing. In 2019/20, our regular numbers had risen to an average of over 40 per week. It gives them the opportunity to meet up with like-minded people and have a sense of belonging. For many, the weekly meeting gets them out of the house and creates new friendships. Many get actively involved in the lively Q&A sessions with our guest speakers."
"The fact that we had weekly, rather than monthly meetings, with growing numbers of attendance underlines the need for more groups like ours."
To read more about the launch of the European Legends reminiscence cards to celebrate Football Memories Scotland's official legacy status for UEFA EURO 2020 Glasgow, click here. 
Games hosted at Hampden Park in 2021
Glasgow's UEFA EURO 2020 Fixtures
Monday 14 June
Scotland 0-2 Czech Republic
Friday 18 June
CROATIA 1-1 CZECH REPUBLIC
Tuesday 22 June
Croatia 3-1 Scotland
Tuesday 29 June
Sweden 1-2 Ukraine (AET)
Download the UEFA EURO 2020 App