50 days to go - EURO 2020 Glasgow legacy project launches backed by Sir Alex Ferguson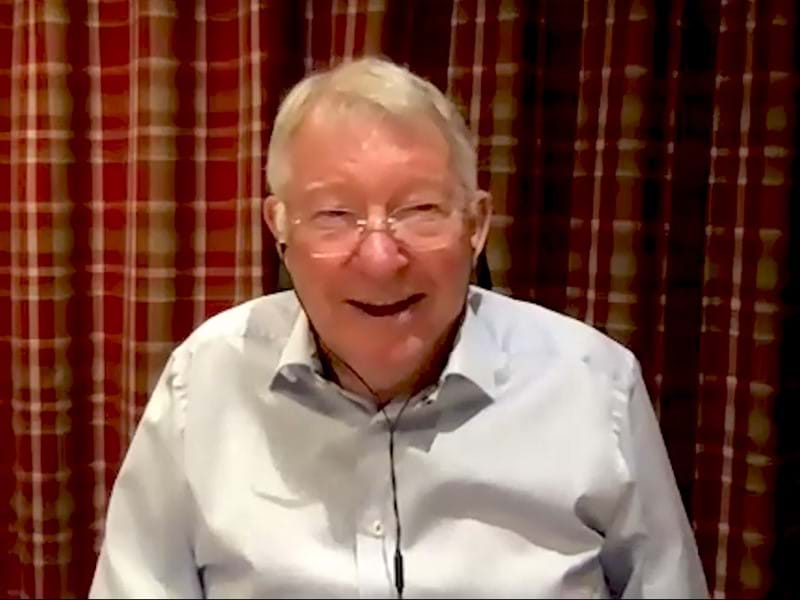 Scotland's EURO qualification and Hampden Park's co-hosting can inspire a new generation according to the managerial legend as his local team kicks-off 50 Days To Go to EURO 2020 with grassroots kit drop. 
Harmony Row, the youth team that nurtured a young Sir Alex Ferguson in his native Govan and was subsequently saved by Scotland's most successful manager, has received the first of 50 UEFA EURO 2020 Glasgow Legacy Packs to support grassroots football.
The legendary former Manchester United manager believes the long-awaited return to a major tournament for the Scotland Men's National Team this summer will inspire a younger generation to love the game as he did on the famous 50 Pitches overlooking the Govan shipyards.
As the countdown to kick off at this summer's UEFA European Championship hits the 50-day mark, the Scottish FA has teamed up with Glasgow Life to release 50 individual UEFA EURO 2020 Glasgow Club Legacy Packs which are on offer to enhance the provision of grassroots football activities.
To celebrate the landmark, community football clubs and organisations that hold Scottish FA Quality Mark accreditation are being offered the opportunity to win packs of equipment including balls, bibs and goals, which will play a role in the development of the nation's future generations of young footballers.
"You can see and feel the impact of Scotland qualifying for the EURO," said Sir Alex. "It's the boost we all needed after dealing with the pandemic.
"It was absolutely fantastic: from David Marshall's reaction to that save, not knowing if it had been allowed by the referee, to Ryan Christie's interview immediately after the game – he had me crying!
"Lockdown has been a difficult time for all of us but for kids especially. It's fantastic to see my old boys club, Harmony Row, benefit along with other youth clubs and it's an important part of qualifying from the Scottish FA and the city: to make sure that it has a direct benefit to young people.
"Harmony Row played a pivotal role in my development from a very young age, not only as a footballer, but as a person."
Clubs and communities
Synonymous with youth football in Glasgow since being established over a century ago, Harmony Row has become a symbol for the importance of community football teams. The club is now set to play a pivotal role in delivering the legacy of the city's co-hosting of UEFA EURO 2020, by nurturing youngsters who have been inspired by Scotland's historic qualification.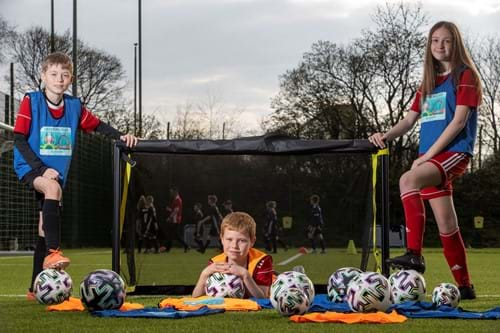 Gary Watt, Director of Football at Harmony Row, said: "The youngsters across each of our age groups have been truly captivated by the excitement surrounding this summer's tournament and we're delighted that they will directly benefit from Glasgow's hosting of UEFA EURO 2020 through the legacy packs.
"I would encourage all accredited clubs across Scotland to get involved and ensure that they are reaping the benefits of kids' current interest in the men's and women's national teams."
Dr Bridget McConnell CBE, Chief Executive of Glasgow Life said: "Glasgow has a proud international reputation for hosting major events, not only for delivering first class events, but for ensuring that they result in a tangible legacy for the citizens of Glasgow and beyond.
"After what has been an incredibly difficult year for everyone and particularly for young people, it is fantastic to see these UEFA EURO 2020 Glasgow Legacy Packs being rolled out to support grassroots football.
"Congratulations to Harmony Row for being the first club to receive their pack.
Community clubs play a key role in encouraging young people to take part in physical activity, benefitting both their physical and mental health and this is vital as part of the country's recovery strategy, as well as hopefully inspiring future generations of players. We are indebted to Sir Alex for his support."
50 packs for 50 days to go 
Clubs and organisations who wish to apply for one of the 50 equipment packs available as part of UEFA EURO 2020 Glasgow Club Legacy, can follow the lead of Harmony Row by entering via Glasgow Life's online portal: https://glasgowlife.sportsuite.co.uk/forms/view/4352
Entries close at 5pm on Sunday 9th May.
Play Your Game
The release of the legacy packs builds upon the 'Play Your Game' initiative, Glasgow Sport's biggest-ever city-wide football programme.
To mark Glasgow's place as a UEFA EURO 2020 Host City, the programme was launched last year to cater for a broad range of age groups, and for players with specialist football needs, to reflect UEFA's grassroots values and champion football as a bridge between communities and a vehicle for positive change.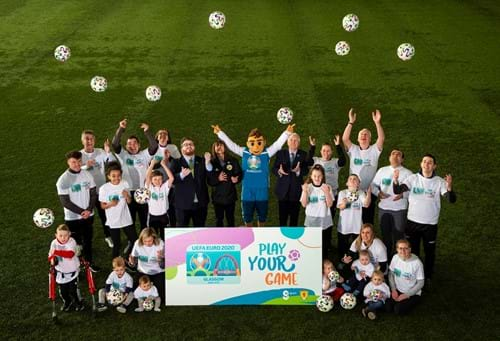 Find out more about 'Play Your Game' here.
Games hosted at Hampden Park in 2021
Glasgow's UEFA EURO 2020 Fixtures
Monday 14 June
Scotland 0-2 Czech Republic
Friday 18 June
CROATIA 1-1 CZECH REPUBLIC
Tuesday 22 June
Croatia 3-1 Scotland
Tuesday 29 June
Sweden 1-2 Ukraine (AET)
Download the UEFA EURO 2020 App