Back in the big time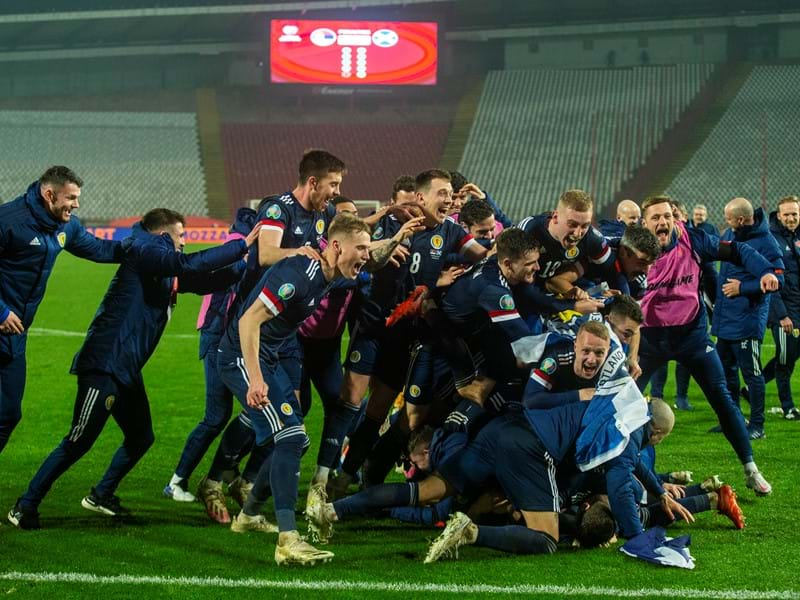 The whole of Scotland is waking up and frantically checking their phones to make sure it wasn't a dream. It wasn't. They did it. Scotland held Serbia to a nerve jangling 5-4 win in penalties to secure their long-awaited place in a major tournament. UEFA EURO 2020...Scotland is coming! Get the dates in your diary and get your match schedule below. 
As a qualified host of the postponed EUROs next summer, Scotland will enjoy home advantage for two of their matches, when they face Czech Republic (14 June) and Croatia (22 June), and will travel to Wembley to face England (18 June). The win in Belgrade ends a decades long wait for the national team in a major tournament, and racks up a ninth unbeaten match record for Steve Clarke's side. 
A hero in goalie gloves
Scotland goalkeeper David Marshall was the hero of the night after saving a penalty from Aleksandar Mitrovic in the nail-biting shoot-out. Saying afterwards that 'time stood still', Marshall took a visible pause before allowing his euphoria to erupt.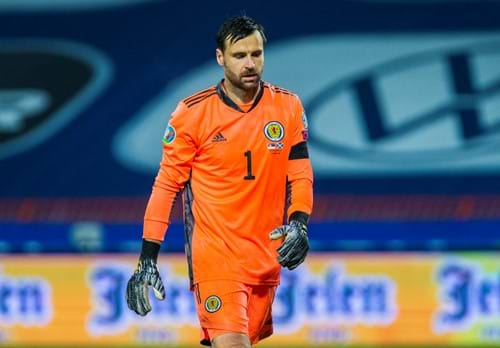 🎶 David Marshall 🎶#NoScotlandNoParty pic.twitter.com/8amIKiTWrF

— Scotland National Team (@ScotlandNT) November 13, 2020
Unbelievably it was of course Scotland's second penalty experience, having beaten Israel in a similar way in October in their Hampden Park semi final. An unbeaten penalty shoot-out run! 
Read the full match report here.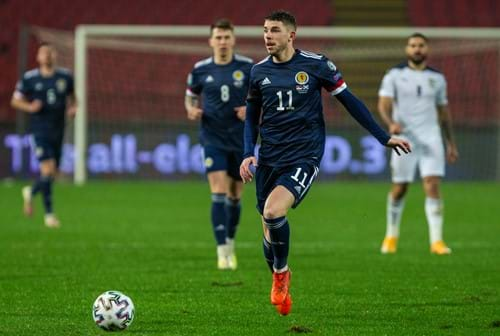 Scotland midfielder Ryan Christie, who scored in the second-half, gave an emotional interview after the win:
"It's just for the whole nation. It's been a horrible year for everyone. We knew that coming into the game. We could give a little something to this country and I hope everyone back home is having a party tonight. Because we deserve it."
Turn the lights on! 
The National Stadium celebrated tonight's historic victory in Belgrade with a spectacular light show to the soundtrack of GBX anthem and iconic national team goal celebration Bits and Pieces, by popular DJ George Bowie of Clyde 1. 
Dates for your diary 
Scotland v Czech Republic
Monday, 14 June 2021, kick-off 2pm
Hampden Park

England v Scotland
Friday, 18 June 2021, kick-off 8pm
Wembley Stadium
Croatia v Scotland
Tuesday, 22 June 2021, kick-off 8pm
Hampden Park
All your UEFA EURO 2020 key dates. 
The full line up 
The groups are now complete for the postponed tournament, taking place from 11 June - 11 July 2021. 
You can read the full fixture list here.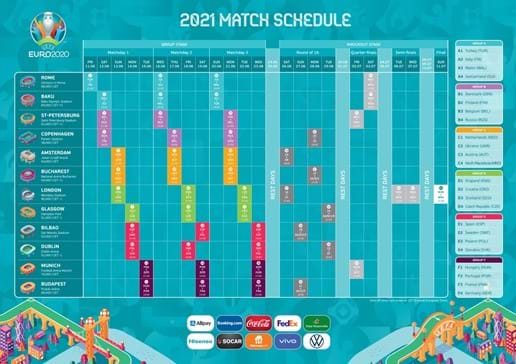 Download your copy of the final match schedule.
Stay informed
For all your news and updates on UEFA EURO 2020 Glasgow, follow us @GlasgowEURO2020: 
Games to be hosted at Hampden Park in 2021
Glasgow's UEFA EURO 2020 Fixtures
Monday 14 June
Scotland VS Czech Republic
Friday 18 June
CROATIA VS CZECH REPUBLIC
Tuesday 22 June
Croatia VS Scotland
Tuesday 29 June
ROUND OF 16 MATCH
Download the UEFA EURO 2020 App