GLASGOW CONFIRMED FOR RESCHEDULED UEFA EURO 2020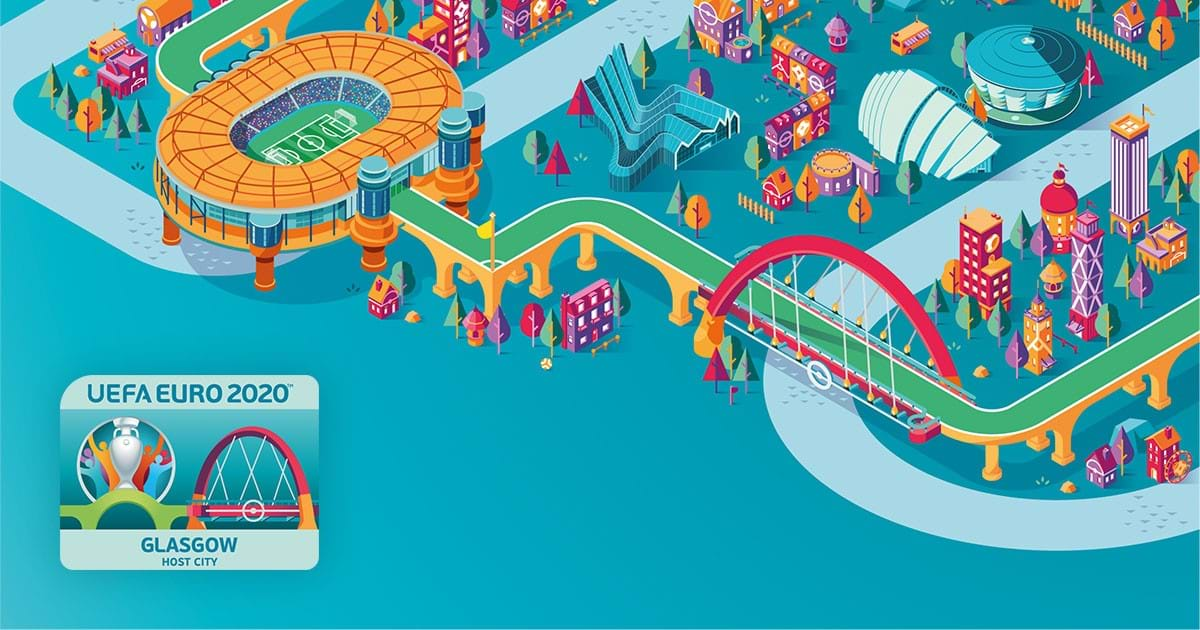 Following weekend speculation the Local Organising Structure Glasgow wishes to clarify that it has reconfirmed its position as a host city venue for UEFA EURO 2020, rescheduled next year.
Whilst the final announcement will not be made until after the UEFA Executive Committee meeting on 27th May, nevertheless LOS Glasgow considers it appropriate to clarify its position in light of inaccurate media reports.
LOS Glasgow spokesperson: "The formal confirmation letter was sent on 14 May to the UEFA EURO 2020 Operations Director, Sharon Burkhalter-Lau, together with all the required accompanying documentation.
"This followed extensive discussions with all relevant stakeholders and partners involved in hosting the tournament in Glasgow since the March 17 postponement decision.
"We look forward to Hampden Park, Glasgow and the Scotland as a whole playing a key role as co-hosts of a memorable UEFA EURO 2020 next year."
Games hosted at Hampden Park in 2021
Glasgow's UEFA EURO 2020 Fixtures
Monday 14 June
Scotland 0-2 Czech Republic
Friday 18 June
CROATIA 1-1 CZECH REPUBLIC
Tuesday 22 June
Croatia 3-1 Scotland
Tuesday 29 June
Sweden 1-2 Ukraine (AET)
Download the UEFA EURO 2020 App