Volunteer Stories: Joyce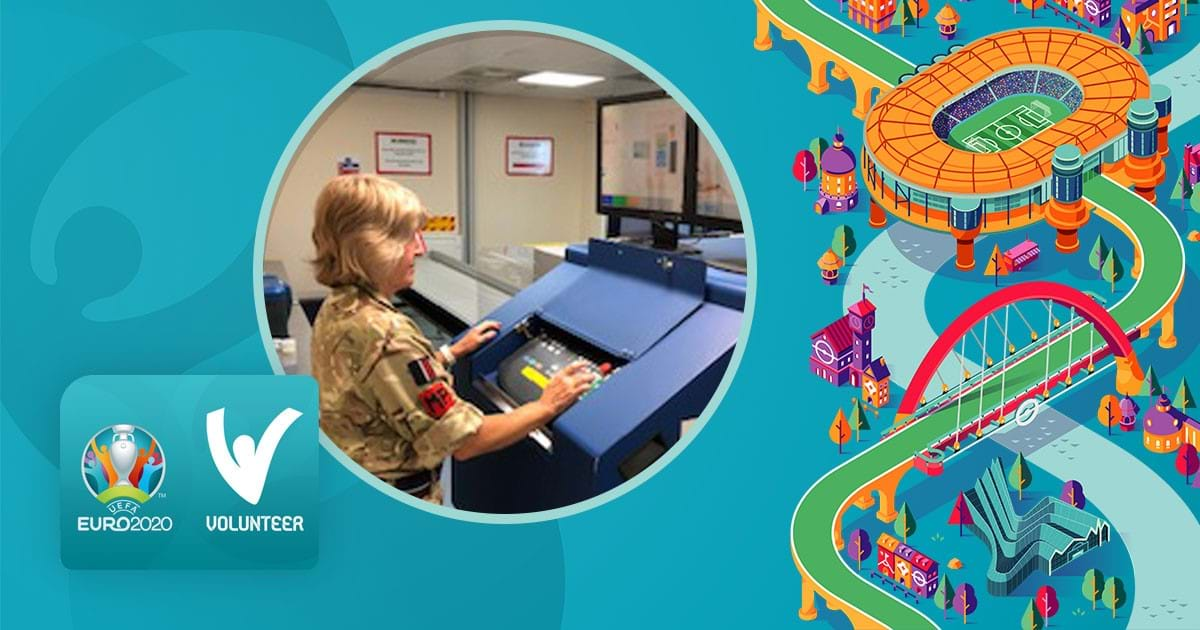 Joyce, Mobility Maker Volunteer.
My current volunteer role is as a Royal Air Force Reservist from 603 City of Edinburgh Squadron which is a Force Protection  Squadron which  trains RAF Regiment Gunners and RAF Police. I volunteered to be mobilised to support the military operation to assist the UK's efforts to tackle the CoVid 19 pandemic.
Games hosted at Hampden Park in 2021
Glasgow's UEFA EURO 2020 Fixtures
Monday 14 June
Scotland 0-2 Czech Republic
Friday 18 June
CROATIA 1-1 CZECH REPUBLIC
Tuesday 22 June
Croatia 3-1 Scotland
Tuesday 29 June
Sweden 1-2 Ukraine (AET)
Download the UEFA EURO 2020 App