Volunteer Stories: Christine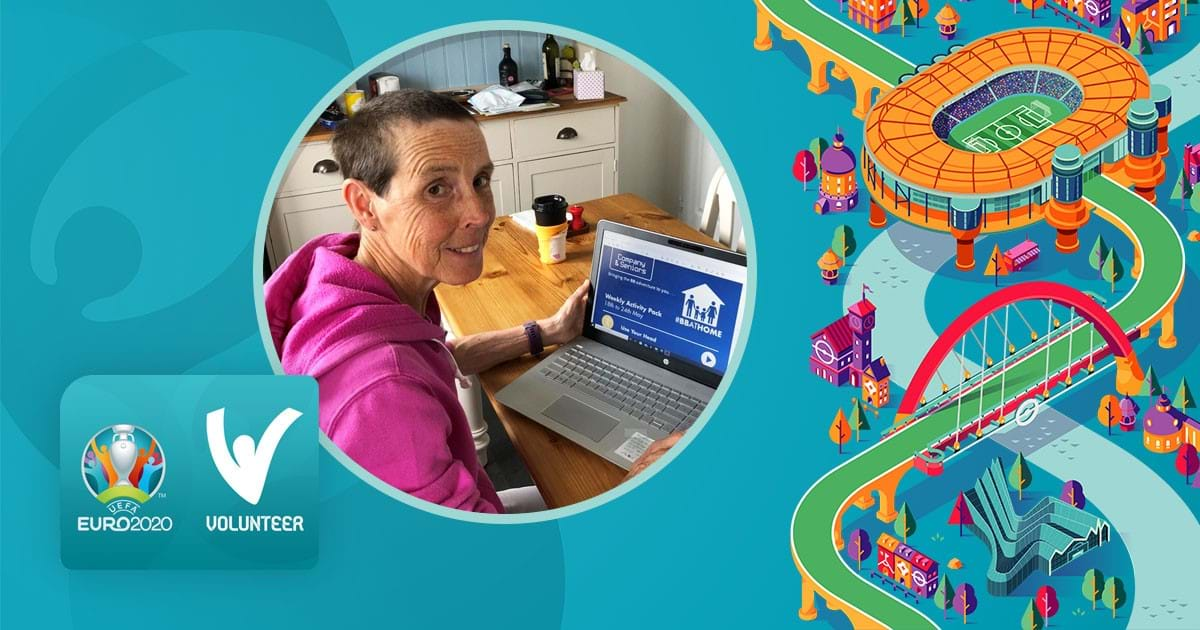 Christine, Respect Volunteer.
I am a Boys Brigade officer and Sunday school teacher as well as a being a volunteer at Murrayfield with the SRU all of which have stopped abruptly and I miss them greatly. I have spent my time learning new skills to enable me to continue as far as possible to be helpful.
I am keeping my Boys Brigade work up  by supporting the young people I work with to access the #BBATHOME programme which allows them to fulfil activities and upload them to Facebook and earn badges and certificates of achievement. These activities are varied and age appropriate across the Boys Brigade sections. This is in addition to learning how to run a Facebook page for the company so we can all stay in touch.

Games hosted at Hampden Park in 2021
Glasgow's UEFA EURO 2020 Fixtures
Monday 14 June
Scotland 0-2 Czech Republic
Friday 18 June
CROATIA 1-1 CZECH REPUBLIC
Tuesday 22 June
Croatia 3-1 Scotland
Tuesday 29 June
Sweden 1-2 Ukraine (AET)
Download the UEFA EURO 2020 App