Glasgow celebrates UEFA EURO 2020 Host City role by launching biggest ever football programme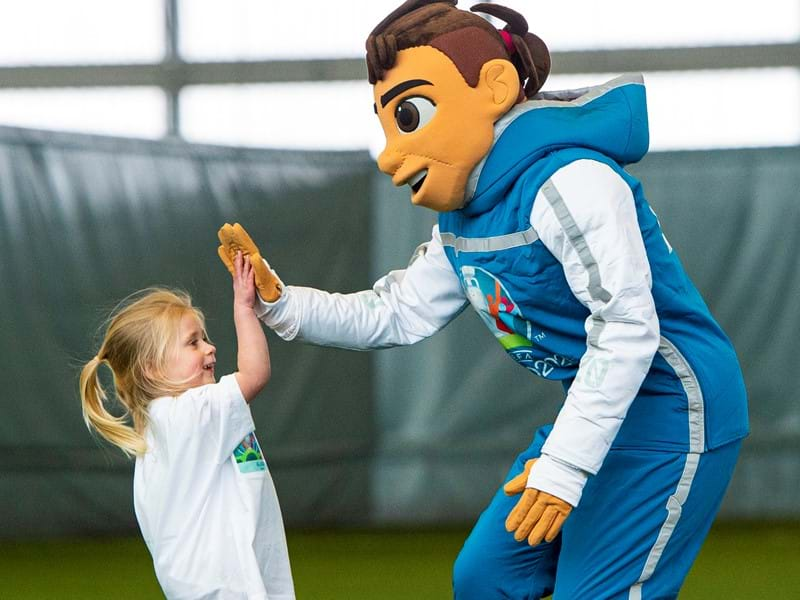 Glasgow Life has today launched its biggest-ever city-wide football programme in celebration of its role as a UEFA EURO 2020 Host City. As Glasgow prepares to add another jewel to its event crown when UEFA EURO 2020 arrives between 12th June – 12th July 2020, the new Play Your Game programme will offer the city's people more opportunities to play the beautiful game than ever before.
With the addition of brand-new events and initiatives to Glasgow's already extensive participatory offering, there really is something for everyone, regardless of age, ability, or background. The Play Your Game programme will strongly reflect UEFA's grassroots values and champion football as a bridge between communities and a vehicle for positive change.
Craig Brown, the last manager to take Scotland to a major tournament, led the celebrations at Toryglen Regional Football Centre today as the programme was formally launched. He joined Cllr David McDonald, Chair of Glasgow Life, Scottish FA's Club Development Manager Corrie Campbell, and a group of football participants from across the city to kick off the Play Your Game programme.
Speaking ahead of the launch event, Craig Brown said: "To be here today at Toryglen to celebrate the launch of Glasgow's biggest-ever football programme is a real honour for me. Fundamentally, football should be a game for everyone, regardless of age, ability or background, and for Glasgow Life to be deploying a brand new programme which heroes that message is brilliant to see. It is a sport that can help so many people and can be a powerful way of bringing people and communities closer.
"With just over 100 days to go until we see one of the most iconic sporting tournaments comes to Glasgow, there is no better time for you to find your footballing opportunity within this programme. Glasgow, Play Your Game!"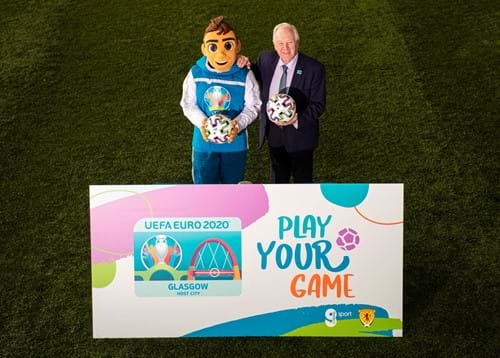 Glasgow Life already delivers an extensive and diverse football programme with over 100 classes in 18 venues across the city each week. The revamped Play Your Game programme will offer at least 40 additional weeks' worth of classes per year as well as nine weeks of holiday camps during the school holidays. Classes, which are designed to span a broad age range while catering for specialist football needs, include; Tiny Tots, Mini Kickers, Creative Player, Play The Game, Para Football, FootballFIT, Goalkeeping Soccer School, Walking Football and Football50's.
The new programme offers football for everyone, catering for all, and enables people to identify the right football-based opportunity for them. Existing regular events, including the multicultural celebration and the Mental Health Para Football leagues will now fall under the UEFA EURO 2020 supported Play Your Game programme.
As well as the existing regular events benefiting, there are some new, exciting additions to the programme, including:
NEW Football Unlimited subscription which will cater for children aged 18 months to 12 years old.

NEW re-brand of the Adult Football programme including Walking Football and Footballs50's, providing a football participation programme for all ages

NEW Walking Football League which will build on the success of both the national league. This invitational league will see 12 teams from across Scotland visit Toryglen once a month to play league fixtures as their team represent one of the 12 host cities.

NEW Women's Only Walking Football and Para Football sessions.

NEW Over 70's Glasgow Walking Football Cup which will be the first of its kind in Scotland for this age group.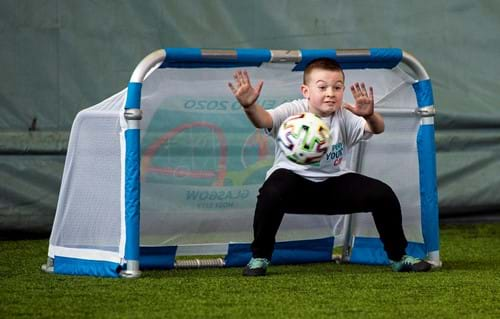 As well as the development of the football events, there will also be opportunities to enhance knowledge and skills through the power of football, with new school-driven programmes including:
Extensive city-wide provision for school children from primary 4 to secondary 1, including leagues for both boys and girls and universal provision for every primary 4 child in Glasgow, supporting thousands of school-aged children to enjoy the beautiful game.
NEW An interdisciplinary learning resource (IDL) for primary school teachers across the city, developed by the Scottish FA and Glasgow City Council's Education department through PEPASS, allowing them the opportunity to link football and UEFA EURO 2020 specific learning points to the Curriculum for Excellence. This includes tasks and discussion points for pupils, helping educate Glasgow children on UEFA EURO 2020 and the nations involved in this unique tournament.

NEW The Scottish FA will develop a primary schools-focused online learning resource to supplement the content of the IDL tool and provide further content for teachers and school leaders to utilise in raising awareness of the benefits of football, its cross-curricular links and the values which stand behind the game.
Councillor David McDonald, Chair of Glasgow Life and Depute Leader of Glasgow City Council, is thrilled to see the city set to deliver yet another world-class event in the summer and believes the positive impact the tournament and football participation in the city can have, is far-reaching. He said: "Glasgow has an outstanding reputation as a world-class festival and events location, and we regularly deliver spectacular international sporting competitions. However, while these events are important to the city, what really matters is the legacy left behind and the local communities we inspire to get active and keep healthy.
"Play Your Game is the perfect programme to help us get more people involved in the sport, and to ensure we target communities which aren't normally engaged with football. The work our football development team carries out every day is incredible, and this new programme will allow us to expand and improve on the already impressive results we are seeing across the city."
Host City partner, The Scottish FA, played a significant role in developing the brand-new platform and Club Development Manager, Corrie Campbell, believes a vast array of football-based opportunities in the city will have a long-lasting impact on people's love for the game. She said: "At the Scottish FA, we see our ultimate goal as creating football for life for people of all ages, abilities and backgrounds. By working closely with our partners at Glasgow Sport, we hope more people than ever in the city will get the chance to participate in football through the Play Your Game programme. Hosting a tournament like the European Championship is a once in a lifetime opportunity, and we're delighted that so many young people will get to feel part of it through this initiative."
Games hosted at Hampden Park in 2021
Glasgow's UEFA EURO 2020 Fixtures
Monday 14 June
Scotland 0-2 Czech Republic
Friday 18 June
CROATIA 1-1 CZECH REPUBLIC
Tuesday 22 June
Croatia 3-1 Scotland
Tuesday 29 June
Sweden 1-2 Ukraine (AET)
Download the UEFA EURO 2020 App