Hampden's Volunteer team mobilised for UEFA EURO 2020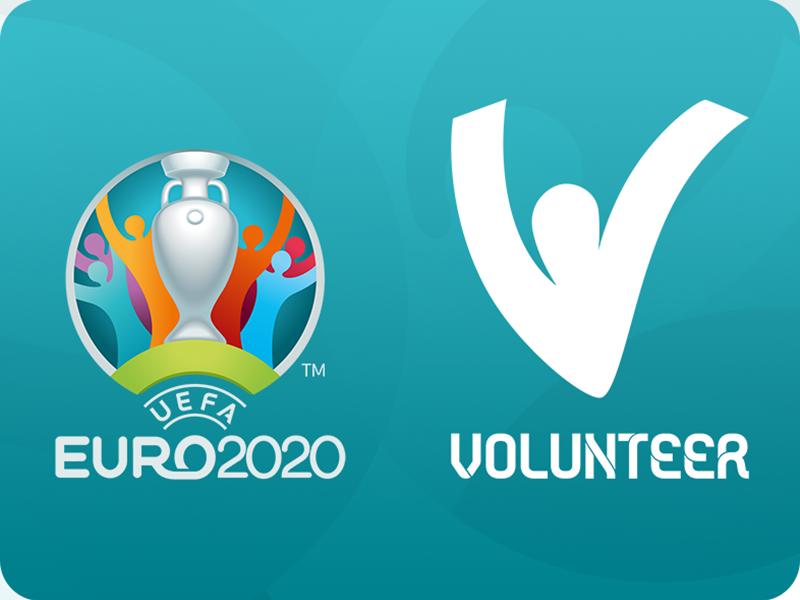 The UEFA EURO 2020 Volunteer Management Team in Glasgow has today marked International Volunteer Day by confirming that more than 90% of the volunteers who signed-up to play their part in EURO 2020 pre postponement, have been reconfirmed to the UEFA EURO 2020 Volunteer Programme in the historic 60th anniversary of the European Championship.
A warm welcome back 
As countries and organisations around the world celebrate volunteers on Saturday 5 December, the UEFA EURO 2020 Volunteer Management Team based at Hampden Park is no different.
The team are delighted to welcome back over 90% of their passionate and positive volunteers from last year's application process, and also extend their thanks to those who are on their standby-list of volunteers waiting to be first in line for any further opportunities that arise. 
UEFA EURO 2020 Volunteer Ambassador Martin Compston led the call for volunteers in June 2019. 
Ian Maxwell, CEO of the Scottish FA said: "Following a year of disruption, it is encouraging to see that the vast majority of our UEFA EURO 2020 volunteers have reconfirmed their support following our historic qualification last month. 
"Being part of an event of this scale is a once-in-a-lifetime opportunity for our volunteers, and to be supporting while Scotland play and host matches at Hampden will be an unforgettable experience.
This year's theme for International Volunteer Day centres on togetherness, which is something we must continue to keep front of mind as we emerge from the pandemic."
Recruitment for the UEFA EURO 2020 Volunteer Programme remains closed. Across the 12 host cities, over 37,000 people applied in summer 2019 from 159 countries to become volunteers and to support the delivery of UEFA EURO 2020, the highest number of applications ever received for a EURO tournament. Read more about some of our fantastic UEFA EURO 2020 Volunteers here.  
From all walks of life 
Volunteers from age 18 to 81 applied from as far afield as Australia and Argentina and 50 other nations worldwide to play their part in Glasgow's co-hosting. Closer to home teachers, students, armed forces, taxi drivers and authors have volunteered – along with 47 Scottish FA qualified referees and match officials who will take on a variety of roles behind the scenes at Hampden Park.
While of the majority of the volunteers are based in Glasgow, there will be an international flavour to the biggest event in the city since the 2014 Commonwealth Games – with a total of 30 different languages spoken among the group.
Scotland kick-off their Group D campaign against Czech Republic at Hampden on June 14 and play Croatia in Glasgow on June 22, in between a trip to face England at Wembley on June 18. Hampden will host three group games and a Round of 16 match on June 29.
The Host City Volkswagen Mobility Makers, the volunteer programme managed by Glasgow Life as part of the tournament, will soon share information on this programme to their current team of volunteers.
International celebration 
Marked on 5 December each year, International Volunteer Day is mandated by the UN General Assembly. It is viewed as a unique chance for volunteers and organizations to celebrate their efforts, to share their values, and to promote their work among their communities, non-governmental organizations (NGOs), United Nations agencies, government authorities and the private sector.
More information
The UEFA EURO 2020 Volunteer Programme is run by the UEFA Volunteer Management Team based at Hampden Park. Contact gla.volunteer@euro2020.com. 
The Host City Volkswagen Mobility Makers programme is managed by Glasgow Life.
Contact HostCityVolunteers@UEFAEuro2020Glasgow.co.uk. 
Follow @GlasgowEURO2020 on social media for more news.
Games hosted at Hampden Park in 2021
Glasgow's UEFA EURO 2020 Fixtures
Monday 14 June
Scotland 0-2 Czech Republic
Friday 18 June
CROATIA 1-1 CZECH REPUBLIC
Tuesday 22 June
Croatia 3-1 Scotland
Tuesday 29 June
Sweden 1-2 Ukraine (AET)
Download the UEFA EURO 2020 App